We started working with MAP Architects last summer. Since their primary area of expertise is affordable housing, and since that happens to also be a HUGE area of interest for the mayor and his administration right now, it seemed reasonable and responsible to re-educate ourselves on the subject last fall.
I started going to lectures, panel discussions and seminars about affordable housing. I heard Barney Frank and others speak at the Museum of the City of New York at the opening of the museum's thorough overview of the history of affordable housing in New York City. Frank thinks we ought to re-appropriate military funding for housing, which, I have to say, sounds like a pretty good idea.
I heard Christine Hunter, of MAP, talk about how buildings in the New York City Housing Authority, or NYCHA system (more on that later) could be adapted to be more friendly to seniors in the most sensible and modest ways, like by providing awnings at the doors and/or covered walkways, reserving ground floor apartments for seniors, and re-organizing those apartments to be smaller for seniors, which means there could be more of them per floor.
I heard Carl Weisbrod talk about how the City Planning department is thinking of nothing but density and affordable housing, together, mostly in East New York, where there is a major transit hub and under-developed land.
I heard Vicki Been, commissioner of the city department of Housing, Preservation and Development, talk about plans to build affordable housing exactly where Carl Weisbrod said it would be. She spent a surprising amount of time discussing displacement of existing residents in a thoughtful way, which I found compassionate and sensitive.
But it was at a panel organized by the Urban Green Council that I heard really upsetting news, something I've been thinking about since October.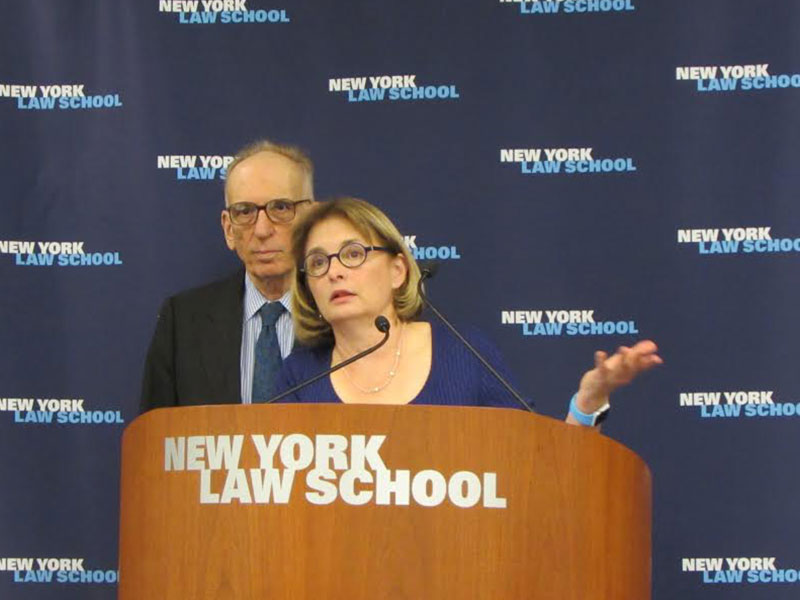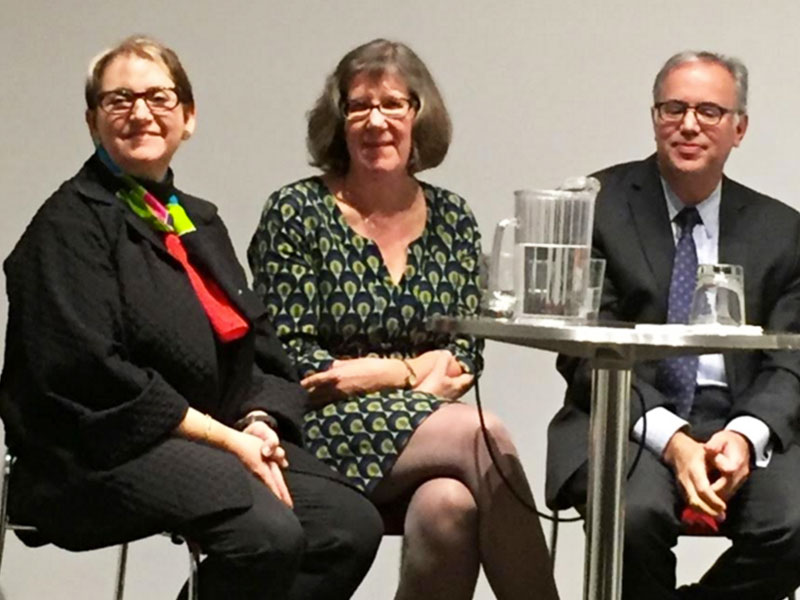 The event, interestingly, was not about housing, affordable or otherwise. It was about how we might approach updating a large number of buildings in New York that were built after World War II, in those prosperous boom years through the 60's. Now those buildings are 40, 50 or 60 years old; the great majority are not energy efficient and virtually all have outdated systems. The summit covered cultural icons like the UN and Lincoln Center, a midtown office building, and housing, specifically NYCHA.
Bomee Jung spoke on behalf of NYCHA; as Vice President of Sustainability for the entire system of 2,550 buildings, she has an enormous and challenging job. It's worth noting that 75% of apartments that cost $500/month or less in the city are NYCHA apartments and the tenants average income is around $19,000/year. This is the most vulnerable population in New York, those with virtually no resources and the most severe disadvantages. Jung explained that if HUD had maintained its level of funding from 2001 through now, NYCHA would have:
An additional $1 billion in capital funds
An additional $1 billion in operating costs
How, I have been wondering, is a system that has to house and protect this fragile population, supposed to work when it is itself so vulnerable to the vagaries of the national congress? How can senators and representatives from the Midwest or South begin to understand the needs of impoverished residents of New York City? How have we lost the political will to fight for this population, and for this funding? More relevantly, do New Yorkers know that this shift in funding has occurred? No wonder the city and NYCHA are talking about selling off some of the land and parking areas in the system.
I have to imagine that people charged with maintaining and repairing the buildings are very challenged and that the tenants suffer from the shortfall in funding. It strikes me as incredibly sad.
Here is Bomee Jung, Vice President of Energy and Sustainability, New York Housing Authority at the Urban Green Council Conference: