I have to be honest- the interruption in this blog posting started as a fairly serious malaise in the wake of the 2016 election. It felt like a struggle to get through the first half of 2017, and honestly it is still tough, every day – even with a modified news moratorium in place – to see the headlines and not to be discouraged.
I resist the urge to write a political diatribe. We'll leave it at an intermediate place: that this is not normal, that it's not okay and that our country is significantly diminished since this administration took over.
On the hopeful and encouraging side, our agency started working with COOKFOX Architects last year. COOKFOX turns out to be a truly values-driven practice, consistent with the direction in which I would like my agency to go. Virtually every project is conceived as its most efficient, sustainable and healthy possible design solution.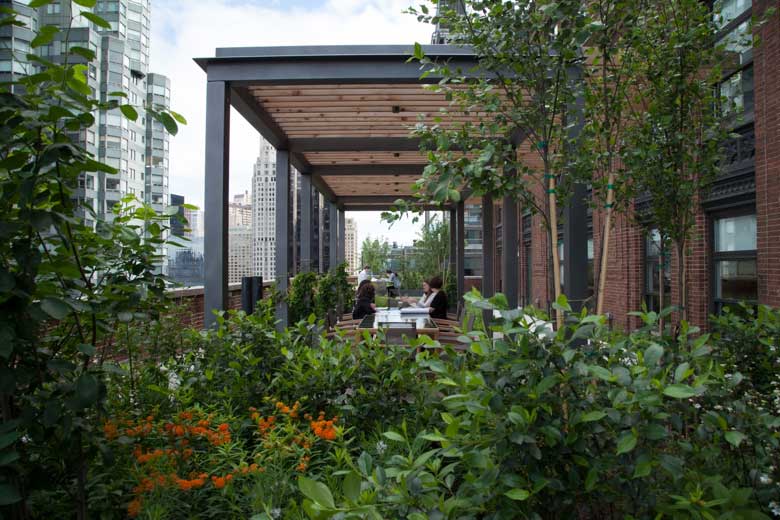 Principles of biophilia, ie., intentionally integrating aspects of the natural world, abundant plantings, active design guidelines, and now an affordable housing project being built per Passive House standards… it has been thrilling to help COOKFOX bring their thinking and humanistic values to the design community and beyond. This photo, above, is the west terrace "office" where we hold meetings from May through October.
We've also enjoyed working with George Smart at US Modernist as George builds the listener base for his light-in-tone but compelling podcast, USModernist Radio, and as the site's giant databases, USModernist Gallery and USModernist Archive, continue to grow with ever more data about modernism and the history of 20th Century American Modern architecture. This video underscores not only the effectiveness of George's work as a preservationist, but also the importance, culturally and historically, of saving important modern buildings. (Thank you, Alan Hess.)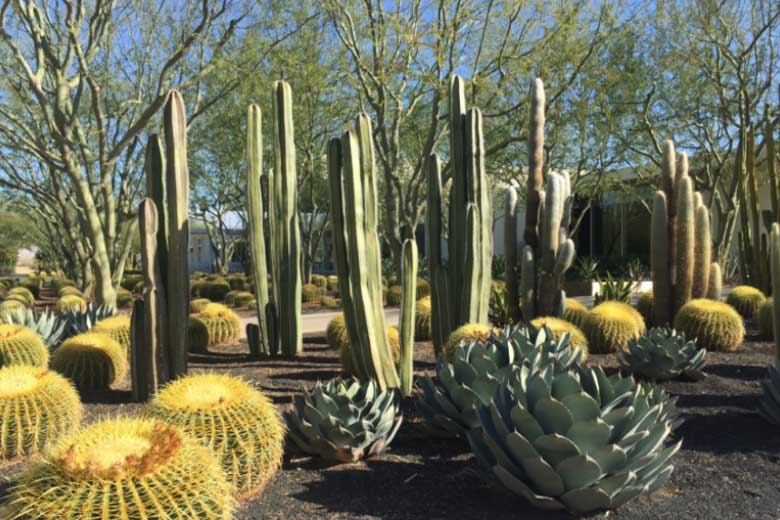 It will not be a surprise to hear that the absolute highlight of the year was a 5-day stint at Modernism Week in Palm Springs which included several wonderful architectural tours (a shot of part of the extensive public cactus garden at Sunnylands, above), a quick and steep mountain hike, a happy visit to the art museum and way too many drinks. Below, the Idris House by E. Stewart Williams.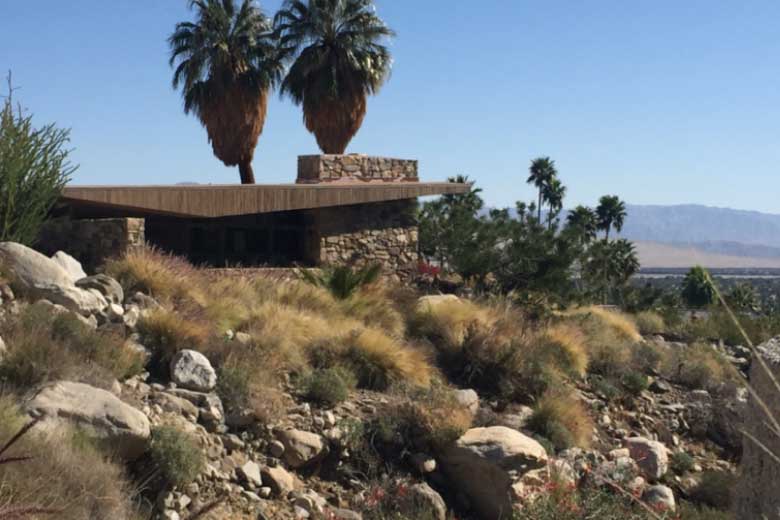 And on a last note, we had written, a couple of years ago, about the disgrace of watching the Federal government withdraw funding for the most vulnerable residents of New York: tenants of NYCHA. Encouragingly it looks like there will be a major capital commitment to basic maintenance and repairs, long overdue but welcome: https://www.nytimes.com/2018/05/31/nyregion/nycha-federal-monitor-repairs.html
June brings sunshine and warmth, gardens that embrace the heat and rain, and for me, hopefulness. Starting to settle into a summer schedule. Happy early summer, everyone.