After a politically shocking and discouraging 2017, it is time to re-engage.
To re-dedicate ourselves to important ideas and work.
To appreciate the grace and generosity of people who live those attributes.
To renew our commitment to core values of fairness, inclusion, reverence for the earth, integrity, compassion and respect.
With this in mind, we send greetings for the new year and good hopes for 2018.
We look forward to a re-start, to exciting collaborations and to new opportunities.
Growth is…
Eternal.
Essential.
Unstoppable.
Thrilling.
Inspiring.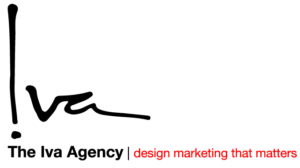 Iva Kravitz
Principal, The Iva Agency
917.297.7342
www.theivaagency.com
Twitter: @IvaReport
Facebook: The Iva Agency
LinkedIn: Iva Kravitz